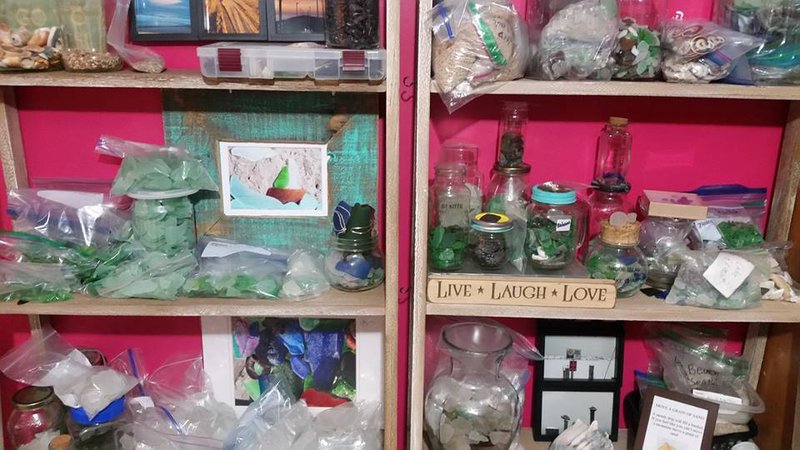 Prices are not listed on most of the creations you see on our website.... Every creation is unique and most items pictured have been sold.
If you like something, let us know and we will "sea" if we have similar "treasures" on our shelves. We will get back in touch with you, with a price, within 48 hours.
We have a large selection of Sea Glass, Sand, Shells, etc. from beaches around the world. We also do custom work, using your treasures.... sand from your favorite beach, a shark tooth you found - we have even used mustard seeds!